Schedule an Appointment
*Please fill in all the required fields.
Menu

Aultman

Location Finder
Here's your guide to finding any of the facilities in the Aultman family of health services, including maps and contacts.

Need a Doctor?
Aultman Medical Group's network of more than 240 providers is committed to high-level patient care.

Schedule an Appointment
Click below to complete an online form.

Donate Today
You can help support and enhance services, and in turn, help patients and their families who benefit from care received at Aultman.
About Aultman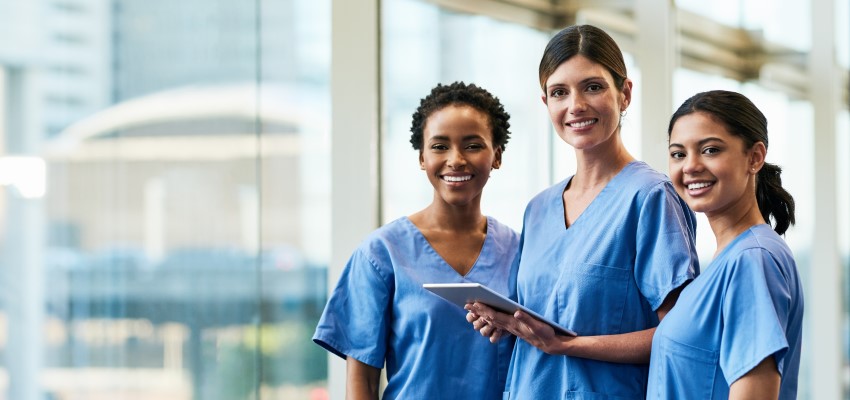 The Aultman Health Foundation is a not-for-profit healthcare organization serving Stark and surrounding counties. The integrated healthcare system includes Aultman Hospital, Aultman Orrville Hospital, Aultman Alliance Community Hospital, the locally managed health insurance provider AultCare, The Aultman Foundation and Aultman College. With 1,032 beds, over 1,000 active providers and a team of more than 7,000 employees, Aultman is Stark County's largest provider of healthcare services.
Mission
Leading our community to improved health.
Vision
Aultman Health Foundation will be the leading health system in the communities that we serve.
Values
Recognize and respect the unique talents of every Aultman team member
Exceed patient, enrollee and student expectations
Success through teamwork
Promote a highly reliable organization
Educate our community
Cost-effective management of resources
Trust, integrity and compassion in all relationships
Trust and integrity in all relationships is a core value of Aultman. By embracing diversity, we understand and appreciate our similarities and differences, allowing Aultman to maximize individual and corporate success by valuing and respecting one another. Each employee should appreciate the knowledge, perspectives, experience and abilities of other employees and the contribution that each employee makes to Aultman. Differing points of view will be sought and respected from employees at all levels of the workforce.
History of Aultman
Elizabeth Harter, daughter of manufacturer and banker Cornelius Aultman, and stepmother Katherine Barron Aultman deeded 4.5 acres of land to the Aultman Hospital Association in 1891 and Aultman Hospital opened its doors soon after on Jan. 17, 1892. For over 130 years, Aultman has provided quality health care services and the latest technology to our community.

Click through the years below for a quick glance at just a few of the innovations we've made since the beginning.
In late 2021, Aultman became the first hospital in Stark County to offer the Paxman Scalp Cooling System – also known as "cold cap" – to help reduce hair loss for patients undergoing chemotherapy treatment. Chemotherapy-induced hair loss is widely recognized as the most feared side effect associated with cancer treatment. The success rate for scalp cooling is up to 70% for some chemotherapy regimens and there is evidence that scalp cooling encourages faster, healthier and stronger regrowth than would occur without scalp cooling.


The fourth AultmanNow Urgent Care Center opened in Jackson Township in late August. The facility, located at 7066 Fulton Drive NW, features a 1,600-square-foot contemporary, open-concept design and modern amenities in addition to full X-ray capabilities and several on-site lab testing and imaging options. Designed to make care more convenient and accessible for patients, AultmanNow Urgent Cares are able to treat a wide variety of health concerns and also offer sports and work physicals for minors.


In early May, Aultman broke ground on the Timken Family Cancer Center, which is tentatively scheduled for a summer 2022 opening. When completed, the 58,270-square-foot, state-of-the-art facility will advance clinical care, improve patient experience and strengthen community services, helping make care more convenient for patients and their caregivers. In late October, the final steel beams, including one adorned with the signatures of roughly 450 Aultman colleagues, patients, family members and community leaders, were raised into place as the new cancer center reached a construction milestone. The raising of the final steel beam is a milestone that marks the last major hurdle of construction as it shifts its focus to completing the exterior of the building.


After 20 years at the helm of Stark County's largest employer, Ed Roth stepped down as president and CEO of Aultman Health Foundation. Effective July 1, his successor, Rick Haines took over the position. Rick had previously served as the president and CEO of AultCare, a position he held since 2001. Rick has been with the Aultman Health Foundation in various roles for 40 years.


To help distribute more COVID-19 vaccines and provide easy access for the community, Aultman began providing free walk-up mobile vaccine clinics in early May. These clinics expanded to all areas in Stark County and continued on a regular basis well into 2022. All community members, aged 16 and older, were invited to receive the vaccine simply by visiting a clinic.


Aultman College had a lot to celebrate in 2021. In March, they announced their first graduating class of the Bachelor of Science in Nursing program. The college also received several honors throughout the year from various organizations and websites. First, the college preparedness website BestValueSchools.org named Aultman College one of the best nursing schools in Ohio, ranking 15th in the state. Nursing advocacy website RegisteredNursing.org then named Aultman College the top online program for registered nurses to earn their bachelor's degrees, raking first in Ohio. The same website also ranked the college's RN to BSN program as one of the best online programs in the nation. Out of 518 programs considered, Aultman College ranked eighth. And finally, the Nursing Schools Almanac named Aultman College one of Ohio's best associate degree in nursing programs. It was also the highest ranked program in the Akron-Canton region.


In July, Aultman Orrville Hospital celebrated its 70th anniversary. Originally called Dunlap Memorial Hospital, the organization officially opened its doors on July 3, 1951, serving Orrville and the surrounding communities. Aultman Orrville Hospital commemorated the anniversary with a special logo, signage and advertising.
Renovations commenced on the Timken Family Cancer Center, a $28 million, 58,270-square-foot comprehensive center for cancer-related services at Aultman Hospital. The renovations cover 13,270 square feet of existing space at Aultman and groundbreaking on new construction will start in spring of 2021. The state-of-the-art facility will bring all cancer-related services together under one roof, enhancing the patient experience with seamless navigation to convenient, compassionate, high-quality care. The center is named after the $3 million contribution made by The Timken Foundation.
Aultman Health Foundation and Pomerene Hospital entered into a management agreement that will allow Pomerene to become an Aultman affiliate, effective Jan. 1, 2021. The affiliation will unite the Holmes County community hospital with a regional health care center, providing a continuum of care for the residents of Holmes County and beyond. Aultman and Pomerene have a long-established relationship, and the affiliation of the two further aligns Aultman's vision of developing a streamlined, locally owned, integrated system of health care services for the communities they serve.
Aultman College announced a new phlebotomist training program. The first class will start in spring of 2021 and blends six weeks of online and in-person lab instruction with an on-site practicum rotation. Upon completion of the program, students will be eligible to sit for the National Healthcareer Association's (NHA) Phlebotomy Technician Certification (CPT) examination.
CommQuest Services and Aultman joined forces to open a withdrawal management unit within Aultman Hospital. Under this partnership agreement, CommQuest Services will operate a withdrawal management unit, focusing on addiction services, serving individuals who are in crisis and in need of recovery treatment. The new program allows CommQuest and Aultman staff to collaborate and facilitate individual needs related to withdrawal management for those patients who may be treated in the hospital.
Aultman closed its immediate care locations in Louisville and Massillon to make way for sleek, convenient AultmanNow urgent care facilities. The Louisville location reopened in the fall as a new AultmanNow Urgent Care Center. It joined existing locations at the Aultman North campus (6100 Whipple Ave.) and Washington Square (2203 East Maple St.). AultmanNow Urgent Cares are able to treat a wide variety of minor injuries and illnesses when primary care provider is not available. The facilities are designed to make care faster and more convenient for patients, and offer full X-ray capabilities and several on-site lab test options.
In early 2020, the start of the COVID-19 pandemic prompted Aultman to enter crisis management mode across our organizations. In a matter of days, our lives were turned upside down and pretty much everything went virtual, including doctor's appointments, meetings and community events. Our focus quickly turned to the health and safety of our patients, health plan enrollees, college students, volunteers, the communities we serve and our Aultman team.
Akron Children's Hospital assumed operations of Aultman's neonatal intensive care unit (NICU) and maternal fetal medicine practice at Aultman Hospital. The collaboration expanded on current partnerships between the two organizations including the Akron Children's North Canton Health Center on the Aultman North campus and the Akron Children's inpatient pediatric unit at Aultman Hospital.
Founded in 1969, The Women's Board of Aultman Hospital celebrated 50 years of community engagement and fundraising in 2019. The golden anniversary year served as an opportunity to recognize the Women's Board leaders and donors who have played a critical role in the health and wellness of our community.
Aultman Hospital introduced six LightStrike germ-zapping robots that destroy hard-to-kill superbugs in hard-to-clean places. Purchased by The Women's Board of Aultman Hospital, the Xenex robots enhance Aultman's robust infection prevention program and ensure that we are doing everything we can to provide the safest environment for our patients and employees.
Aultman Orrville Hospital introduced Stryker's Mako Robotic-Arm Assisted Knee application, transforming the way partial and total knee replacements were performed. Aultman Orrville was the first hospital in Wayne County to offer the technology.
Aultman's first (and Stark County's first) free-standing emergency department opened at the former Aultman West campus. The newly named Aultman Massillon is a 12-bed, 24-hour facility that offers dedicated X-ray, CT and ultrasound services, an on-site ambulance and new technologies in stroke care.
Alliance Community Hospital became an affiliate of Aultman Health Foundation and was renamed Aultman Alliance Community Hospital. The affiliation came after a long-standing relationship between the two nonprofit hospitals, who already shared services and assisted each other with best business practices. The partnership combined a regional health care center with a community hospital in a continuum of care serving the residents of Stark County and beyond.
Drs. M. Rizwan Sardar and Firas Hamdan of Aultman's Specialized Heart & Valve Center performed the first Watchman device procedure at Aultman Hospital. The minimally invasive procedure places a roughly quarter-sized implant into the left atrium of the heart, reducing the risk of blood clots and stroke while offering new hope to patients living with atrial fibrillation (AFib) who want an alternative to taking blood-thinning medication such as Coumadin.
The AultmanNow telehealth app was introduced, allowing individuals to visit a doctor online - 24 hours a day, seven days a week - through a smartphone, tablet or computer.
On March 5, Aultman's first carotid artery stent procedure was completed by Dr. Jeffrey Prem and the hybrid OR team. Carotid artery stenting is a procedure used to open a narrowed carotid artery when the patient is not a candidate for traditional open carotid artery surgery. Before the hybrid OR opened last June, these patients would have had to go to another facility to have this procedure.
On January 17, 2017, Aultman celebrated our 125th Anniversary. We're proud of our century and a quarter-long legacy of leading our community to improved health and we can't wait to see what innovations we'll be able to bring to our community over the next 125 years.

Aultman was proud to unveil its Hybrid OR in 2017. Using unique technology the Hybrid OR allows doctors across different specialties to work together case-by-case, in the best interest of the patient. Among the many benefits offered to patients are smaller incisions and shorter recovery times.
In summer 2017, Aultman opened our doors to more insurance providers than ever before offering more in-network coverage to members of our community.

In September, Aultman unveiled the new Interventional Neurology Biplane Suite. In this state-of-the-art facility, hospital staff can intervene more quickly to save the lives of stroke victims in Stark County. 
Aultman Hospital added Digital Breast Tomosynthesis (Tomo), also known as 3-D Mammography, to its comprehensive list of diagnostic imaging services in 2016. This advanced technology provides a faster exam for improved patient comfort and a 41 percent increase in detection of invasive breast cancers.
Aqeel Sandhu, M.D., performed Aultman's first robotic heart surgery.
M. Rizwan Sardar, M.D., performed Aultman's first Transcatheter Aortic Valve Replacement (TAVR) a minimally invasive procedure to replace a patient's faulty valve without needing to actually remove the old valve.
Aultman and Alliance Community Hospital partnered to bring Aultman's advanced, award-winning oncology and hematology care to Alliance and surrounding communities with the creation of the Aultman Cancer Center of Alliance Community Hospital. 
Aultman College announced the start of a pre-licensure (four-year) bachelor of science in nursing (BSN) degree. Pending final approval from the Higher Learning Commission, the program was expected to start in fall 2017.
In the summer of 2015, Aultman opened a new dialysis center on the Altercare of Navarre campus.
Cryoablation was implemented. It is a process that uses extreme cold (cryo) to destroy or damage tissue to treat patients with atrial fibrillation and other conditions.  
Aultman formed the Midwest Health Collaborative in 2014, joining the Cleveland Clinic, Ohio Health, Premier Health, ProMedica and TriHealth on a mission to improve the value of health care services delivered in our communities.

Aultman launched the Independent Hospital Network Sourcing Group with hospitals in Ohio, Michigan and Indiana to engage in joint purchasing, education and other collaborative activities. 

Wayne Health Services & Supplies, a full-service home medical equipment company in Wooster, joined the Aultman team.
The Aultman Heart Center and Alliance Community Hospital began collaborating to provide exceptional, close-to-home heart care for the Alliance community. 
Aultman enhanced its existing partnership with North Canton Medical Foundation, building on more than two decades of collaboration to meet the health care needs of our community. The physician practice, featuring nearly two dozen physicians and more than 200 employees, was renamed Aultman North Canton Medical Group.

Akron Children's Hospital assumed operations of Aultman's 27-bed pediatric unit. The partnership created a structure to meet the pediatric needs of our community, as this is the only dedicated pediatrics unit in Stark County, while allowing both organizations to gain efficiency from shared resource allocations. The pediatric unit partnership built upon Aultman's five-year collaboration with Akron Children's on endeavors such as outpatient pediatric specialty clinics.

Although Aultman has employed various physician practices for decades, Aultman Medical Group (AMG) was established in 2013 to organize new and existing employed physician practices under one name. The AMG network of more than 140 medical professionals offers high-level patient care in family practice (primary care), general surgery, cardiology, urology, neurosurgery, podiatry and more.

After years of planning and anticipation, The Shoppes at Aultman opened. The new retail center features flower, gift and uniform shops; a retail pharmacy; convenience store; and a boutique with an array of items and services for patients battling cancer.

Aultman opened the Gregory Family Training Center, which is a high-tech learning center for students, Aultman staff members and physicians. The center, located on the third floor of the Aultman Education Center, was dedicated to the T. Raymond Gregory Family in recognition of their generous donation that made the innovative learning environment possible.
The Women's Board of Aultman Hospital Compassionate Care Center opened on the Aultman Woodlawn campus. Stark County's first inpatient hospice center, the facility featured 12 private hospice suites where patients receive end-of-life care in a peaceful environment with many homelike amenities. The Compassionate Care Center also features a chapel, family kitchen, children's grief center, great room and an outdoor walking path.

The respective boards of directors for Dunlap Community Hospital and Aultman Health Foundation signed a definitive agreement to make Dunlap an Aultman Health Foundation subsidiary with a new name of Aultman Orrville Hospital. The arrangement built on Aultman and Dunlap's 15-year relationship through the Independent Hospital Network.
The Bedford Building opened in 2006, featuring the Aultman Heart Center, Birth Center/NICU and emergency/trauma services. Also in 2006, Aultman earned Magnet® status for the first time – a nursing excellence designation from the American Nurses Credentialing Center. The Aultman Foundation launched in 2007, providing grant funding for area nonprofit organizations and administering funds donated to Aultman.
Aultman expanded into the communities we serve with Aultman North, Aultman West and Aultman Carrollton. In 2003, Aultman relocated outpatient therapy services to a renovated building on Tuscarawas Street across from the main hospital. Aultman also opened Aultman Louisville and completed Aultman Woodlawn. 
The Emergency/Trauma Center expanded in 1989. New services included the Aultman Center for Dialysis, lithotripsy, reproductive endocrinology, Cardiac Surgical Intensive Care, pharmacy robot, laboratory automation project and the helipad.
The Obstetrical Anesthesia department opened in 1951 with nurse anesthetists. By 1960, Aultman offered 24-hour availability of epidural pain relief during labor and delivery. In 1954, the Main Building and the Morrow House were completed. Construction of the Main Building replaced the hospital's original structure and included 139 additional beds.
The McKinley Building opened in 1944 and added 106 beds. The Morrow House was established in 1946. The two-story nursing school and residence was named after Ida Morrow, an Aultman School of Nursing graduate. 1946 also saw the inception of the Aultman Obstetrics/Gynecology Residency Program.

In 1947, another 117 beds were added to Aultman Hospital by opening the Harter Annex.
Construction on the Harter Building was completed in 1926, adding 100 beds to the 40-room hospital. In 1935, an emergency unit was completed at Aultman Hospital.



The Aultman Home was established upon the passing of Katherine Barron Aultman in 1903. She donated her house for "genteel ladies of modest means." It remained a residence for elderly women until its closing in 2005.
In 1914, Elizabeth Harter provided a dedicated building for the Aultman School of Nursing and nursing residents, which was the first addition to the Aultman campus. Later that year, the first Cesarean section at Aultman Hospital was performed on Sept. 24, 1914, by Louis A. Buchman, M.D.
On January 17, 1892 Aultman Hospital, Stark County's first hospital, opened its doors. The hospital contained 40 rooms with room for 56 patients. Cost was $1 per day. Shortly after – Emily B. Lewis, the hospital's superintendent, began the Aultman School of Nursing. The school was established with three students accepted into the two-year program.
Edward O. Morrow, M.D., delivered the first baby at Aultman Hospital on Feb. 24, 1894. During this time, pregnant women rarely went to the hospital and most babies were born at home.

Location Finder
Here's your guide to finding any of the facilities in the Aultman family of health services, including maps and contacts.

Need a Doctor?
Aultman Medical Group's network of more than 240 providers is committed to high-level patient care.

Schedule an Appointment
Click below to complete an online form.

Donate Today
You can help support and enhance services, and in turn, help patients and their families who benefit from care received at Aultman.