Schedule an Appointment
*Please fill in all the required fields.
Meet the REAL SUPERHEROES!
These are the doctors, nurses, technicians, staff and EMS partners who relentlessly support and protect our patients, neighbors and friends. If you want to share — or add your own photo and story as tribute to their hard work, courage and determination — please tag @AultmanHospital and use the hashtag #AultmanHealthHeroes.
Aultman team members received a special salute from the Youngstown Air Reserve Station. Aultman Hospital employees gathered on Aultman's main and Aultman Alliance campuses to show their appreciation as the aircraft flew overhead. Thank you to Major Scott Allen and the 910th Airlift Wing for organizing this flyover as part of the 'Hercs Over America' initiative! Be sure to watch the video below for a first-hand look at this special tribute.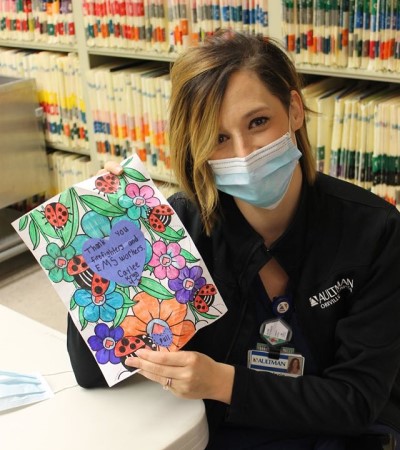 We truly appreciate the thank you cards that Orrville Elementary School students have shared with our staff over the past weeks!
- Orrville Elementary School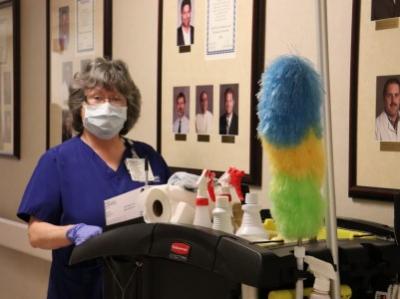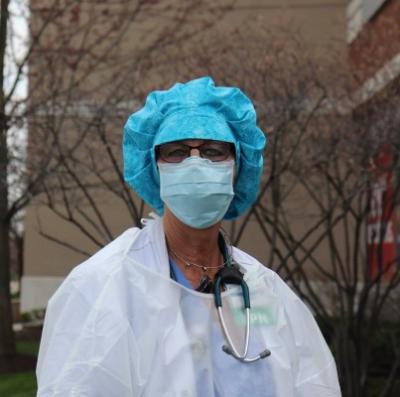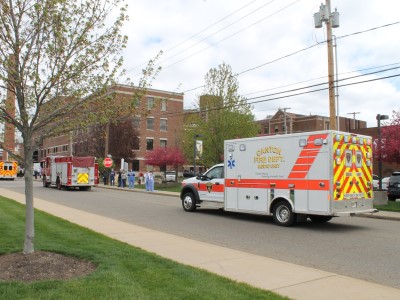 The Canton Police and Fire Departments teamed up to hold a "parade of gratitude" at both Mercy Medical Center and the Aultman Hospital main campus. The parade featured local police and fire vehicles, primarily driving down Dartmouth Avenue, Sixth Street and Ninth Street.
- Canton Fire Department and Canton Police Department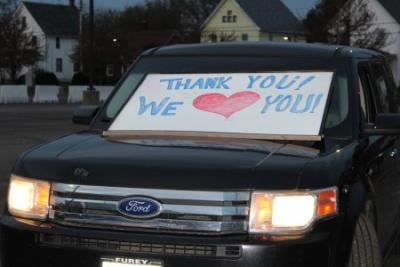 On Saturday, May 2, a group of local community members held a drive-in prayer service at Aultman's main campus. The group, representative of local churches, worked with 95.9, WNPQ ("The Light") to play several inspirational songs for the 30-minute event.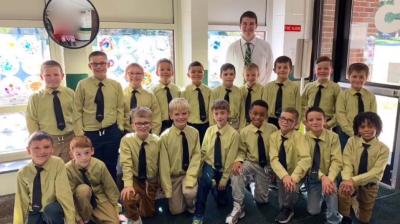 Our friends from the Guys with Ties program at Plain Local Schools sent us a special video to encourage our Aultman staff! Listen to their message to the Aultman team by clicking here. 
- Plain Local Schools Guys with Ties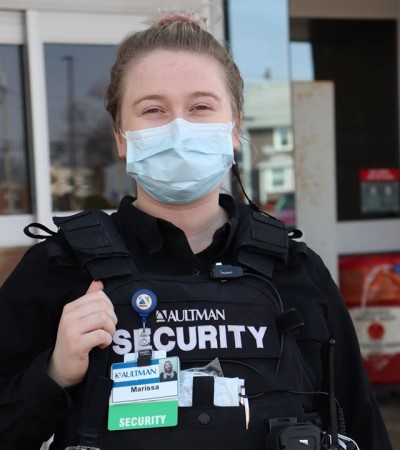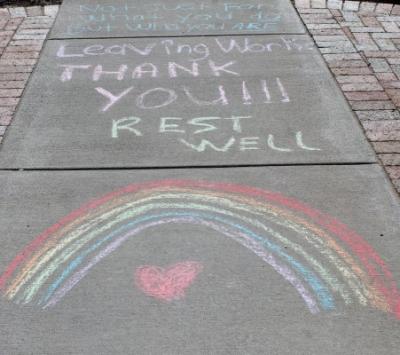 Today, our staff woke up to some encouraging words on the sidewalks outside of the Bedford lobby. We are so appreciative of the kindness of our community members!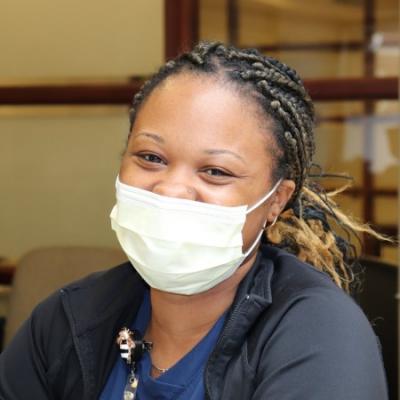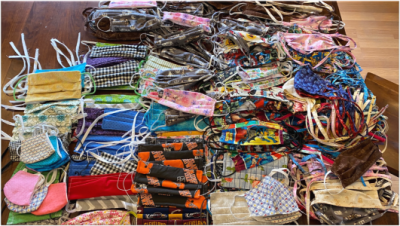 It has been our goal to supply each one of our staff members with a cloth face mask to help stop the spread of COVID-19. With your generous support through sewing and donating fabric masks, we are excited to be half way to our goal!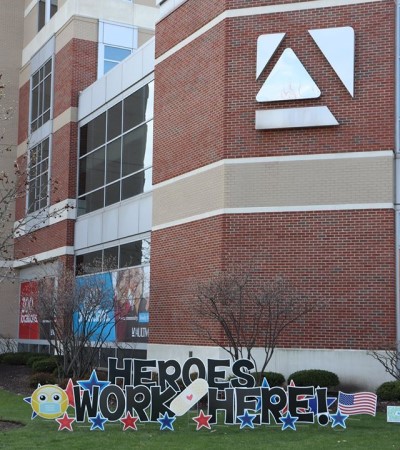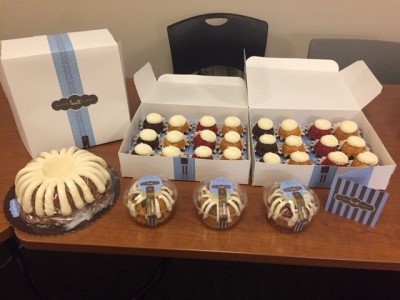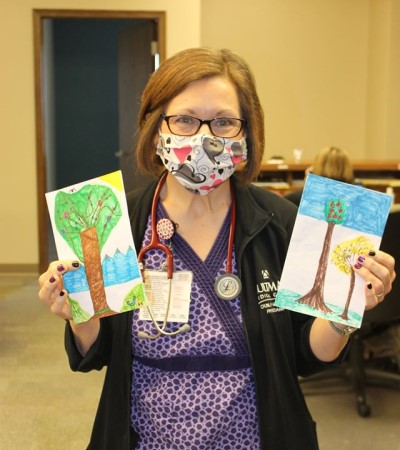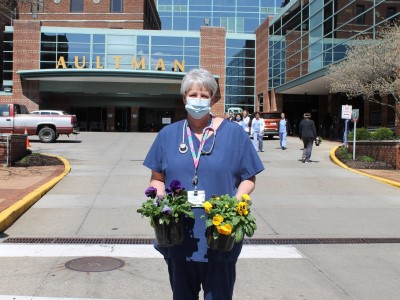 Rice's Landscapes Redefined graciously donated 650 pots of pansies to thank our team members for all we are doing in response to the COVID-19 situation. Thank you, Rice's, for this generous donation to brighten up our days!
- Rice's Landscapes Redefined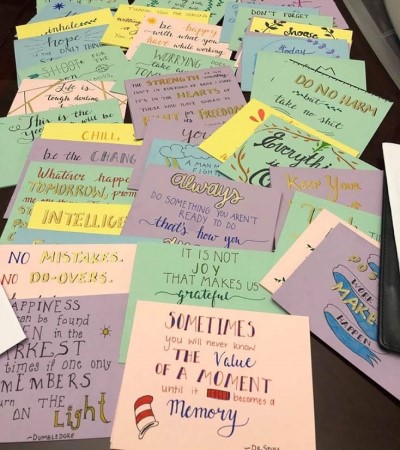 We appreciate all the kind words our community has shared with our team over the past few weeks! From thank you cards to yard signs, your messages of encouragement have not gone unnoticed. Thank you for your support!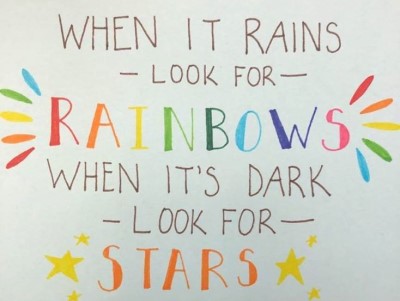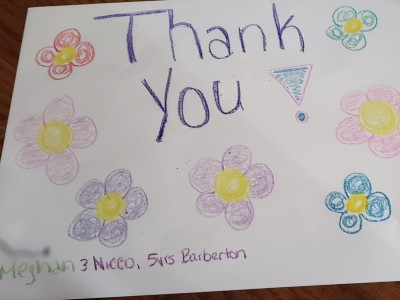 "I know that making these masks was my answer to a prayer. When this all started, I asked God what I could do to help. He has given me a gift to sew and I love doing it. I contacted my pastor, Brother Dave Lombardi, and he in turn directed my call to you and my prayer was answered. God had given me some way to help in this pandemic. I thank all those on the front lines during this time for all that they do. God bless you and protect you."
- Mary Todd, on sewing masks for the Aultman team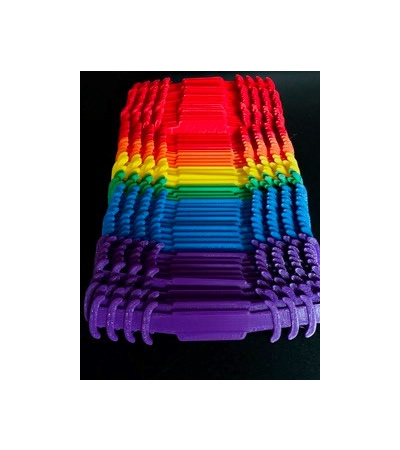 "I teach K-5 STEAM (Science, Technology, Engineering, Art and Math) in the Marlington Local School District. In my classroom, I teach my kids from a very young age that "We are all in this together" - whatever is needed we are going to be there for our classmates, our school and our community. When the need arises, we take it full steam ahead and solve the problem. My kids step up all the time to challenge the world around them and make this world a better place.
When the need to help our front-liners came up, it was just a natural response. We are fortunate in our district to have the equipment to provide these opportunities for our students. With the kids remote learning, there was no reason for our machines to sit idle. It was time to help in the only way we know how to, solve problems to make this world a better place. Working together will make us #strongertogether"
- Aubree Horning, District K-5 STEAM Teacher and Washington STEAM Club Advisor, on donation of 3-D face shields and mask extenders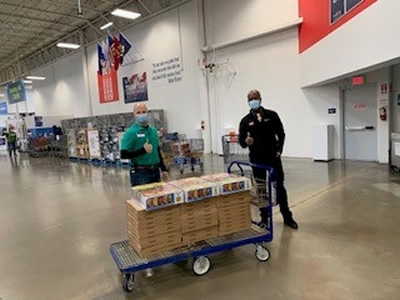 "We wanted to present a token of gratitude to our friends at Aultman. We realize this is a tough time for everyone, but specifically those working on the front lines. Aultman has supported Beyond The Game with its Friday Night Lights youth football camp and Guys With Ties program so we wanted to find a way to support them during these times.
Any act of kindness that can be shared, especially during tough times, can help someone cope or overcome stressful situations. Hopefully we were able to do so by our donation, but also inspire our young people in the community to be the positive impact we need to see in the world, especially right now."
- Devin Jordan, Beyond the Game – on the multiple food donations made for Aultman staff, with some help from Sam's Club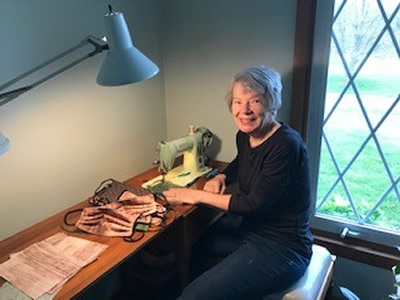 "I wanted to do something to help. I understand the stress of health care, as I am retired from Aultman. Making face masks was an easy way for me to help. I had time with a vacation to China canceled, a sewing machine that I enjoy and a husband willing to help! A continuing positive attitude will get us through this tough time."
- Jody (and Robert) Welker, on sewing masks for the Aultman team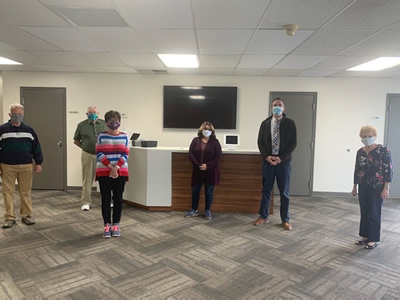 "It's been amazing to experience the kindness and love within our community. So many people are behind what we stand for at Aultman and wanted to do their part in helping us lead our community to improved health. 
If there is one thing that has become evident during this pandemic, it's that we are all dependent upon each other. I need you and you need me. As long as we keep showing up for each other, we can make it through anything."
- Pastor Darrell, Woodlawn Church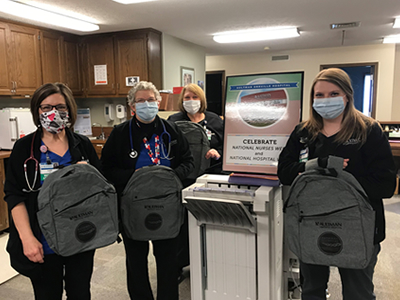 In celebration of both National Nurses Week and National Hospital Week, each staff member at Aultman Orrville Hospital received a backpack in appreciation for their endless hard work and service.
The backpacks are personalized with the "Pathway Designated" logo from American Nurses Credentialing Center (ANCC) as well as the Aultman Orrville Hospital logo.
- Aultman Orrville Hospital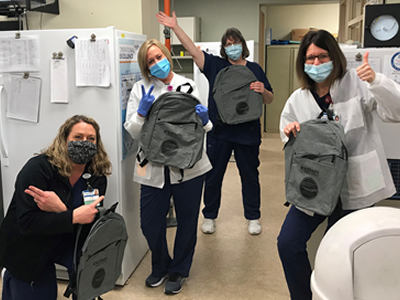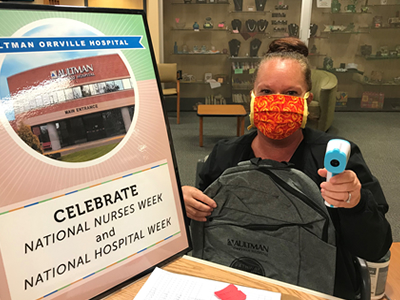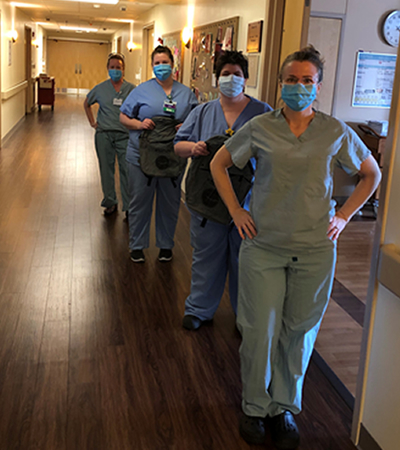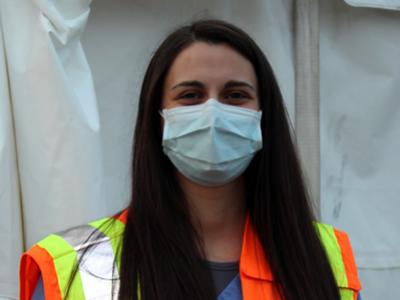 We wanted to recognize the excellence that IT's Josh Hankins brings to the Aultman Team. Josh brings competence; a manner that is helpful, polite, accommodating and patient. He has been a key person in assisting Aultman Behavioral Health in getting on board with Cerner, delivery of video telehealth services due to COVID-19 and many other necessaries in our day to day operations. A huge THANK YOU to Josh for his diligence and outstanding personal qualities. An everyday hero.
- Aultman Behavioral Health Team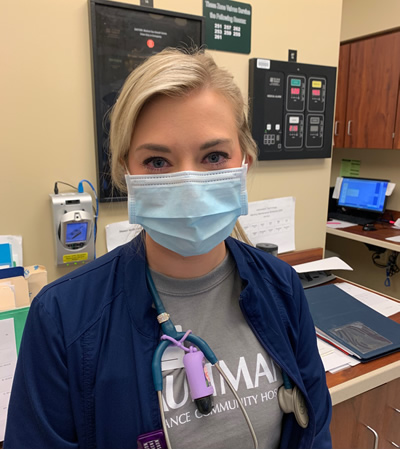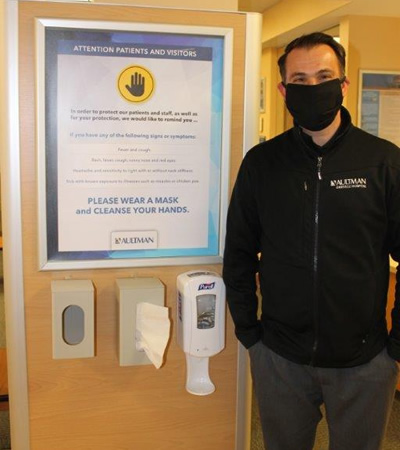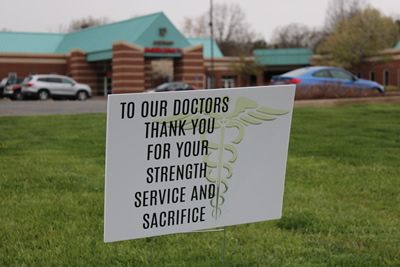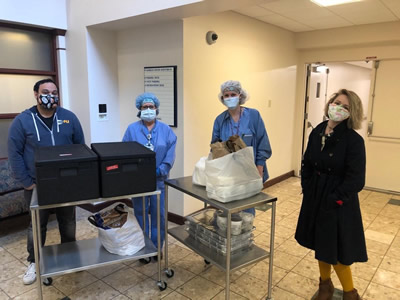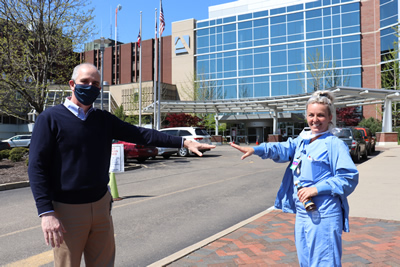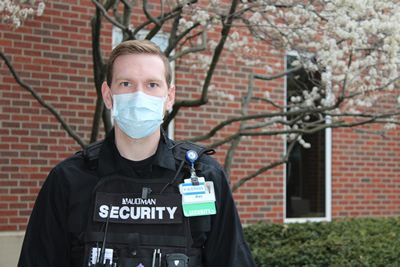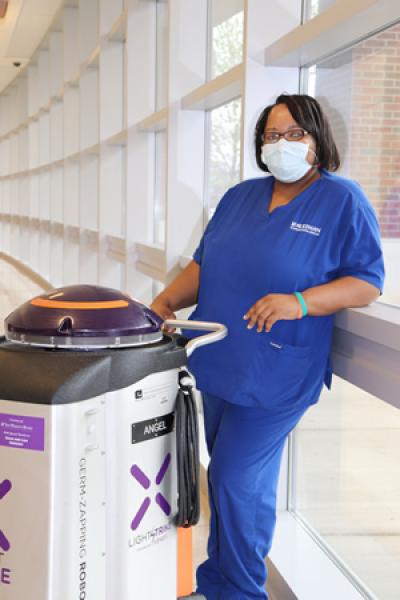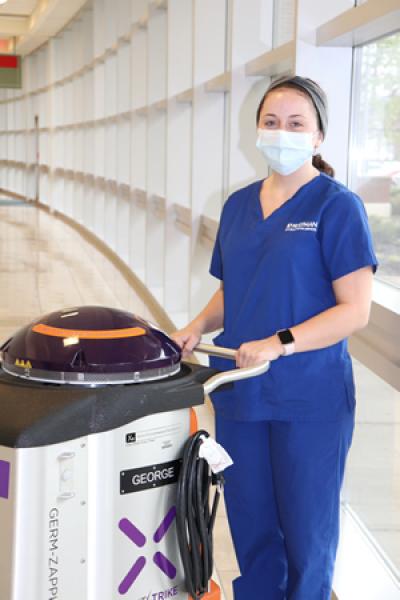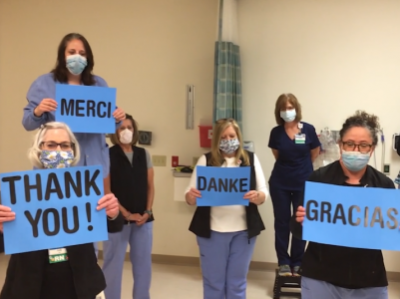 The Aultman Pain Management team would like to take a moment to thank all of our community members for "being a friend" during this time of need. Click here to listen to their musical message.
- Aultman Pain Management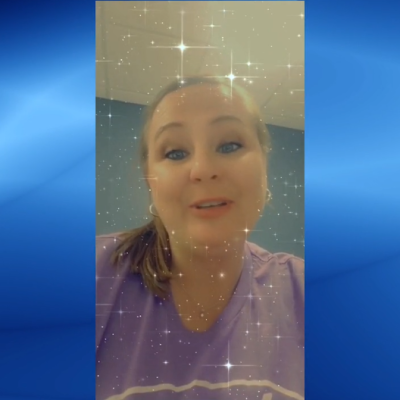 Donicka from AMG North Canton Medical Center Internal Medicine would like to take this opportunity to share her appreciation of every community member who has offered their support during this time of need. Click here to listen to her message. 
- Donicka, AMG North Canton Medical Center Internal Medicine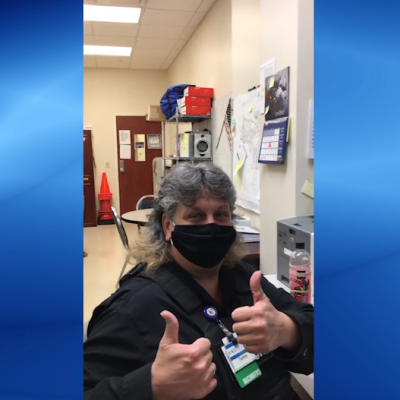 The security team at Aultman Massillon recorded a special thank you message to share with our community. Click here to watch. 
- Aultman Massillon Security Team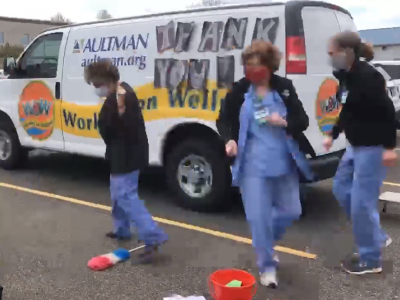 The Aultman WOW team took a break from cleaning their van to share a special message. Click here to see what they had to say.
- Aultman WOW Team
"I feel in my heart that I have to say how amazing your MICU family is! I could list so many in the department and the ICU resource staff too but I am afraid that I will forget someone. This team is family and the leadership is top notch! I have no words to thank them enough for being there for the family and friends of their own Denise Haidet! We love you all and appreciate everything you have done for us! There is a special place in Heaven for them!"
- Kristal Johnson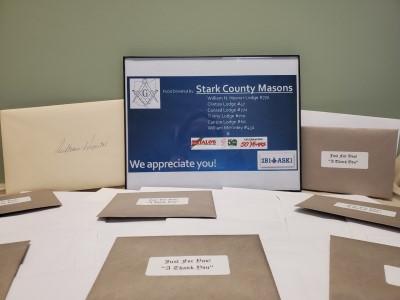 The Stark County Masons showed their appreciation for our staff by buying and delivering 240 pizzas to Aultman's main campus. They also gifted our team with a plaque and 100 handwritten notes to thank our team for their hard work and dedication.
- Stark County Masons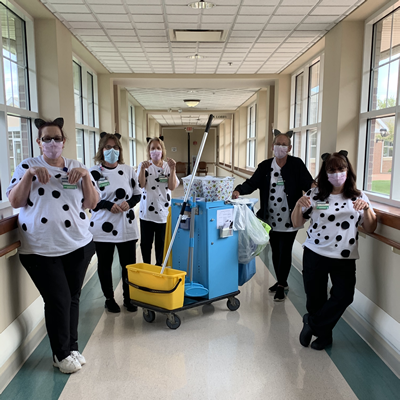 "The Aultman Woodlawn housekeeping team celebrated Character's Day during Nurses' Week by dressing up as 101 Dalmatians with our great staff of nurses."
- Kathy Burris
"Mark Holland, Archivist of the McKinley Presidential Library & Museum, helps to express as a museum our support to the people in the medical world who are fighting COVID-19, and treating the patients as well as the disease. We want to show you the origins of our local medical institutions and personnel. Today we present to you the history of Aultman Hospital." Click here to watch the video. 
- McKinley Presidential Library & Museum
Brandon, one of the MICU nurses here at Aultman, shares his appreciation for the support received from the community during this time. Click here to hear his message.
- Brandon, MICU Nurse
The Main OR at Aultman Hospital would like to thank the community for the food, gifts, masks and words of encouragement during this uncertain time. Click here to hear a message from our Main OR team.
- Main OR
"It is only by the will and the grace of God guiding the hands of my surgeons and the minds of everyone who was attending me that I am alive and recuperating so rapidly now. From the ambulance medical team that transported me to Aultman Hospital, to the incredible staff in the emergency room, to the fast actions of the doctors, nurses and health care technicians who rushed to save me, and every team member in between, every part of the Aultman team made me feel at ease. There are an infinity of humble "Thank Yous" from my heart to all of you. I am more than humbled to have been saved by such an outstanding team of angels. May God keep all of you blessed!"
- Ramon Rodriguez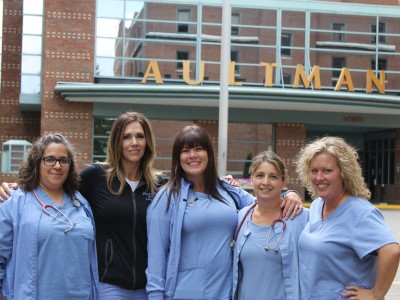 We are excited to announce that Aultman Hospital has been granted Magnet® recognition for the fourth time! The American Nurses Credentialing Center (ANCC) Magnet Recognition Program® for nursing excellence is an achievement shared by only 9% of hospitals in the nation. Aultman first achieved Magnet status in 2006 and remains the only Magnet-designated organization in Stark County. This honor belongs to every nurse and every interprofessional team member involved in our continued efforts to lead our community to improved health. We are Magnet because of our team's collective expertise and visible compassion. Thank you to all our Aultman team members for all you do and all you give, every day, for every patient!
"We appreciate what Aultman does in our local communities and for our employees through AultWorks. We wanted to do what we could to help keep our friends at Aultman safe."
- Steve Penrod, Safety Coordinator, P. Graham Dunn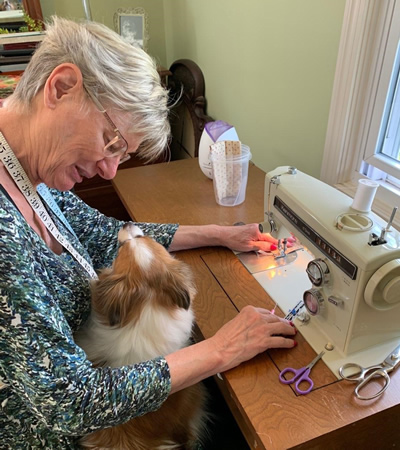 "Reach into your heart and mind to help find the gifts you have to find ways to control something, no matter how small, when feeling overwhelmed and powerless. What may seem insignificant to you may bring light and life to someone in need. It may offer emotional, physical or sustaining support."
- Diane Diekmann